"Stylish, contemporary and easy to operate."
Benefits

of Blockout Roller Blinds
Light Filtering Suncreen & Easy on the Eye
Our roller blinds are high quality items with heavy base bars to keep the fabric looking flat, high quality Rollease® mechanisms, precisely made chains for smooth operation or motors for convenience and are made in Sydney in our own factory. We have a large range of fabrics to choose from, along with base bar options to suit any interior.
Total Control at your Fingertips.
FOR AN EXTRA $295 why not motorise your blinds? MOTORISED BLINDS are remote controlled, switch operated and can be incorporated into home automation systems.
Buy risk free - products don't work & look as we said they would? We'll refund your money and give you $500 towards their replacement with a supplier of your choice.
5 year repair or replacement product warranty. We stand by what we sell.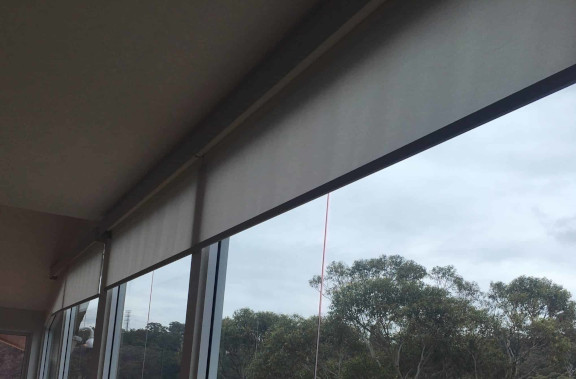 Light Filtering Sunscreen & Easy On The Eye
Roller blinds are by far the best way to save on cost and still add to colour and control light to any home or office. Check out our roller blinds online which come in a wide range of fabrics, colours and shade types to suit any room and enhance the look of your home. Our blockout sunscreen roller blinds are second to none – Sydney locals can get in contact with us today to enjoy the following benefits: